Our Welcome Team is just that! We are a group of people who just want to make certain our members and guests feel welcome and have a great experience at Northminster. If you can smile, shake a hand, and get people to where they want to go (you know, the important places, like the coffee bar) around Northminster, we can use you!
Enjoy working with audio/visual technology? If so, we need your help as an AV operator for the traditional service or as a slide operator or audio tech for Crosspoint. Training on the positions is available.
Do you love decorating? Are you gifted with crafty genes (or not!)? If so, we have opportunities with creating worship visual arts, helping with our annual Art Fair, and other artsy ventures here at Northminster.
If you love laughter, hugs, and an always happy work environment, come join our Children's Ministry Team! We have opportunities that range from simple things like making popcorn for special events, or helping little hands cut, color and paste; to planning organizing, and teaching with our kid and teacher-friendly curriculum.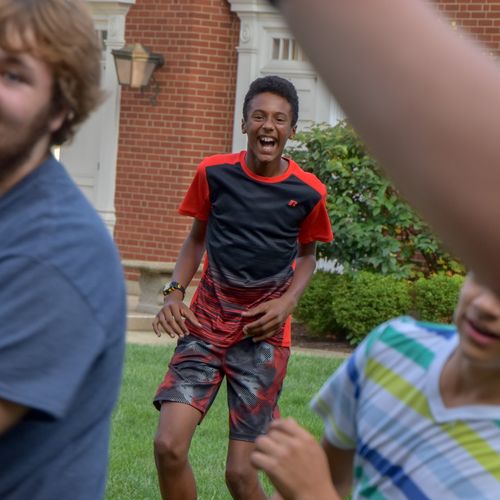 If you are interested in working with students, you can be apart of NSM by making meals for our CORE Leadership team to planning, leading bible studies, or organizing youth events. Want to learn more about how you can get involved? Click the link below: